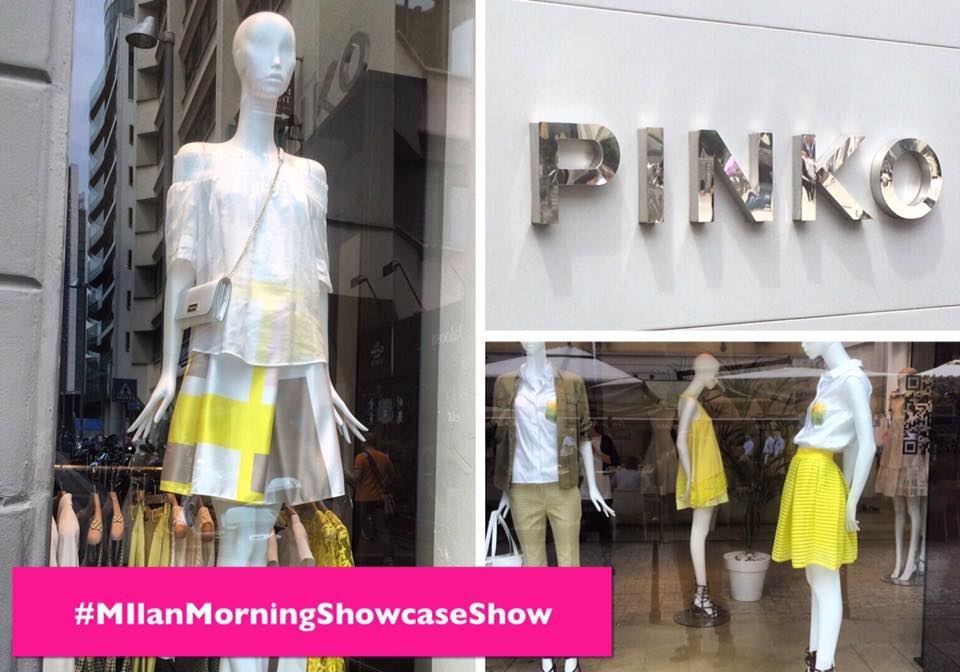 Leaving for Florence and Pitti Uomo, we made it just in time to choose a showcase for Milan Morning Showcase: Pinko's.
Impact: Pinko is a brand at the same time casual, chic and scratchy. If the gray-beige tones are not as recurrent in his palette, we think the combination bright yellow-white light in the window and hit us in the eye.
Originality: the air seemingly more bon ton and less transgressive matching exposed avoids affectation thanks to details like the pockets of the blouse, bare shoulders and the transparency of the skirt.
Perceived quality: fabrics fall neatly, giving the idea of great care in setting and a good quality of the garments.
Product: the items on display seem designed for a young woman, who holds the quality of what she wears and can be formal but not too much.
Consistency: white is one of the flagships of this brand and the combination with the colors of lemon and lime seems daring but successful. A pretty good description of the philosophy of Pinko.