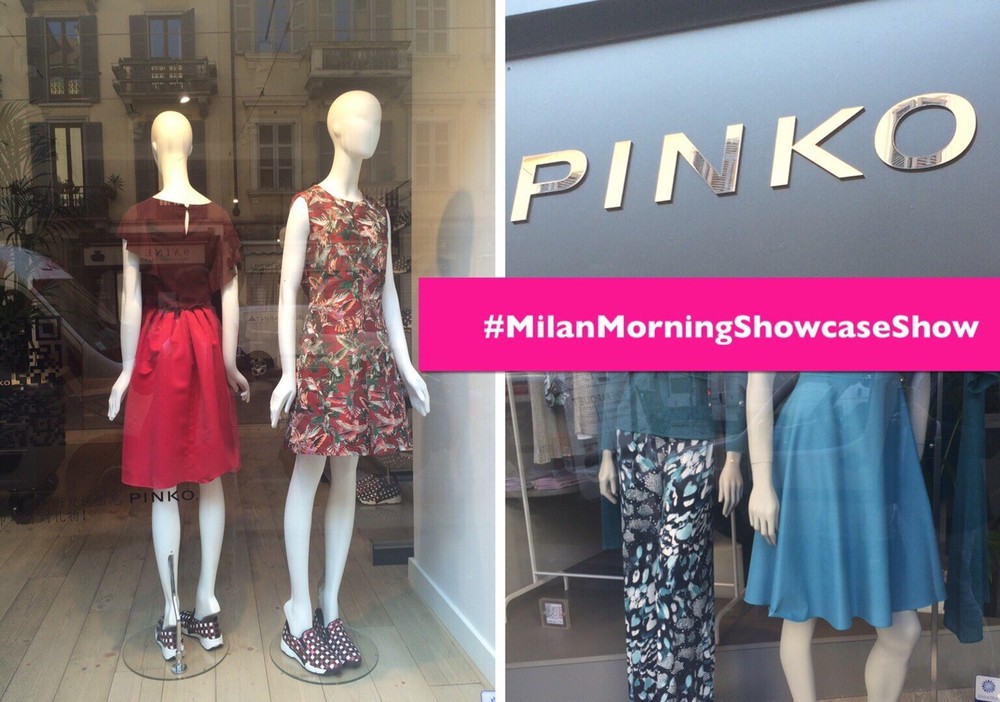 For Milan Morning Showcase today, we chose a display perfectly suited to the scorching temperatures in the coming days: that of Pinko.
Impact: once again, Pinko is distinguished by its sporty-casual-chic style. Its showcase today, however, is based on the contrast between the warm tones of red and cold ones of light blue. Unusual, but successful.
Originality: the most original detail is definitely the combination of an elegant outfit with a sneaker. But not any: the slip-on glitteratissima and revisited by the brand.
Perceived quality: the care with which every detail of an outfit is called in the other is definitely up to the reputation of the brand.
Product: the items on display are young, up to date and wearable, and absolutely in line with the preferences of the female audience in Milan.
Consistency: we really like the way Pinko can decline the theme of his collection by making it different but always recognizable.