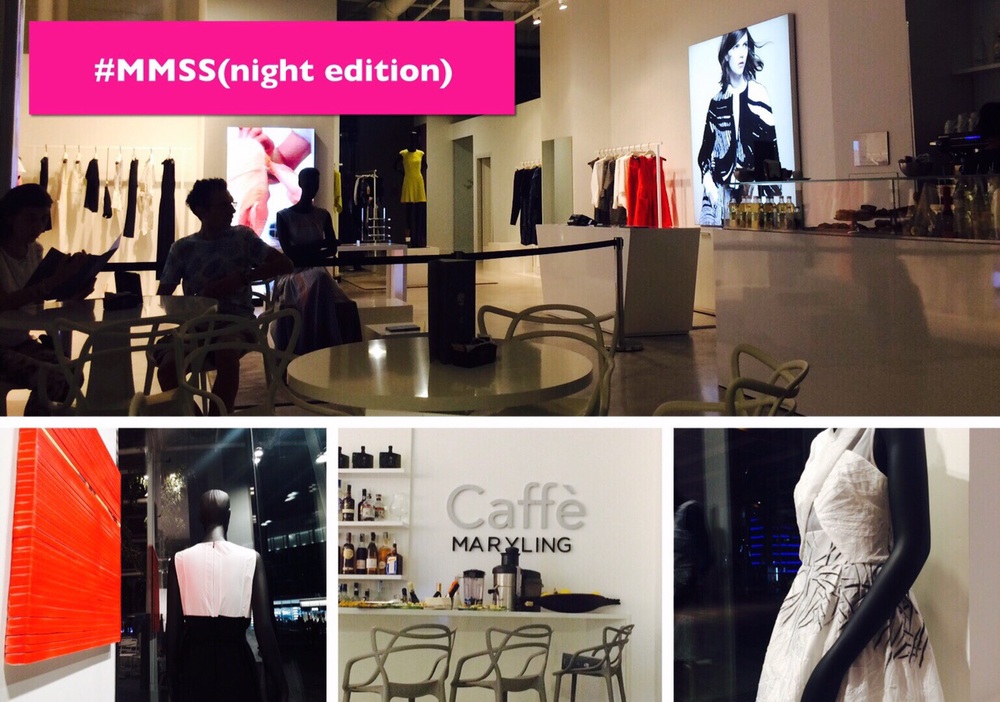 The rules exist primarily to be broken: we usually choose the best shop windows in Milan in the early morning, as we go to work, but this time we did it at night: here's Maryling, in Via Alessandro Manzoni 37.
Impact: Maryling stands out for its cosmopolitan taste. Everything has a modern, clean, international taste. The colors of the items on display and those furnishing of the ultramodern boutique and coffee point give the impression of a nice and tidy place.
Originality: the detail most original is certainly the bar, perfectly inserted in the space of the store.
Perceived quality: Maryling is an Italian brand that offers collections sophisticated, clean and feminine garments with an affordable price: the image the brand wants to give with this display case is perfectly consistent.
Product: the items on display are young, innovative and for sale at an affordable price, the ideal target at work and leisure attended the very area in which the store is located.
Consistency: Maryling is a great example of how to better manage its marketing segment, offering something that was not there before.