Pitti Uomo, Florence's premiere men's fashion showcase, is often a beautiful intersection of menswear's past and present. It's known for its high-profile runway shows and presentations. However, it's just as popular for its industry-leading street style. The fashion show attendees have been dubbed Pitti Uomo peacocks for their bold embrace of color and fresh accessory pairings. 2017's first installment, Pitti Uomo 91, continues on in the tradition of past seasons with daring designs and inspiring ensembles but something is different.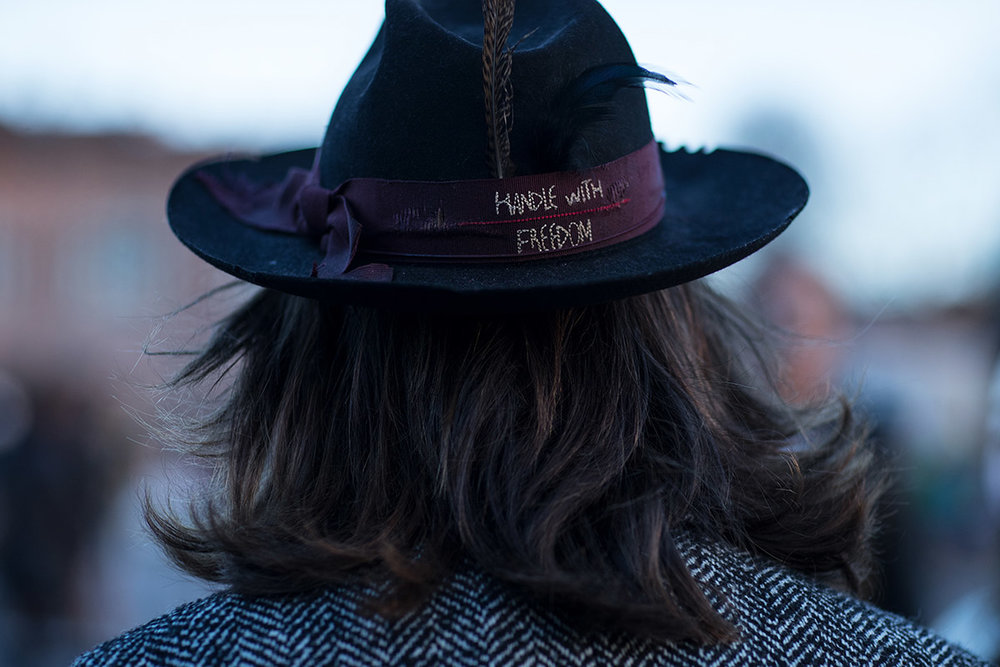 Tim Coppens is often a highlight of New York's fledgling men's week but he was the guiding force of Pitti Uomo. Critics may have been split on the collection's effectiveness, but regardless, his creations evoked the rebellious spirit of streetwear and the evolving air of experimentation in menswear. One standout piece was a white sweatshirt emblazoned with an atomic bomb graphic and the phrase "Never Ending Fun". It was cheeky statements like these that made his runway show a highlight of the week.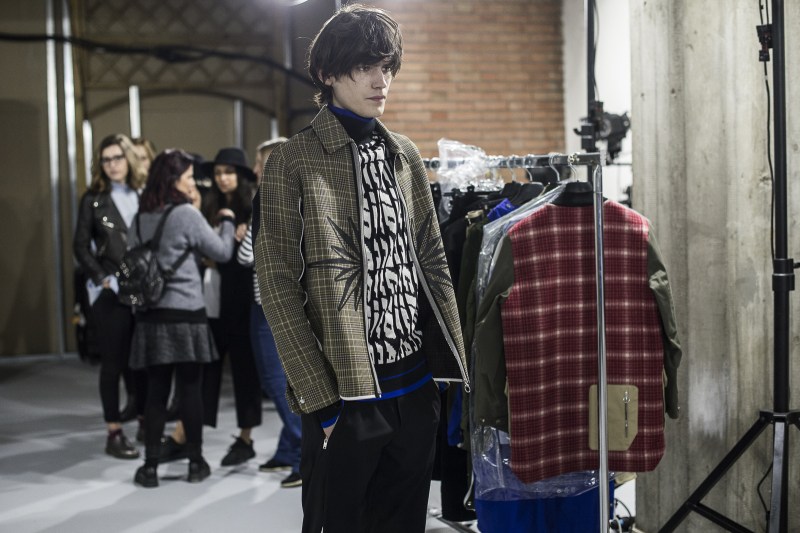 Another highlight was the Sulvam collection, designed by Teppei Fujita in partnership with the Japan Fashion Week Organization. The collection was dark and post-apocalyptic with wide-legged ¾-length trousers, oversized woven shirts and stylishly unfinished hems. This was streetwear for the bold who were prepared to enter a new era of darkness in style.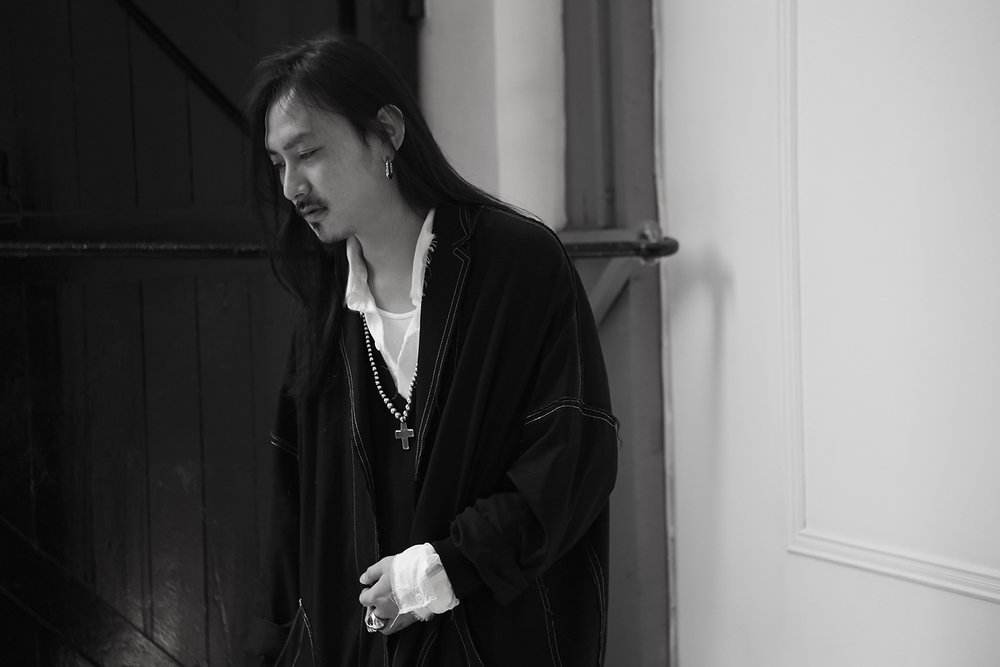 Cottweiler for Reebok, the collaboration between the sports giant and boutique sportswear brand, offered a sleek and sensual view of the future. As the worlds of athletics and menswear continue to mesh, this collection showcased the highest level of possibility. Vinyl sweatpants, textured neoprene jackets, backpacks draped in plastic wrapping and white trainers with orange accents were just some of the pieces that defined Cottweiler's work. The anticipated sportswear drop effortlessly mined the gap between high fashion and athleisure, proving the trend is far from dead.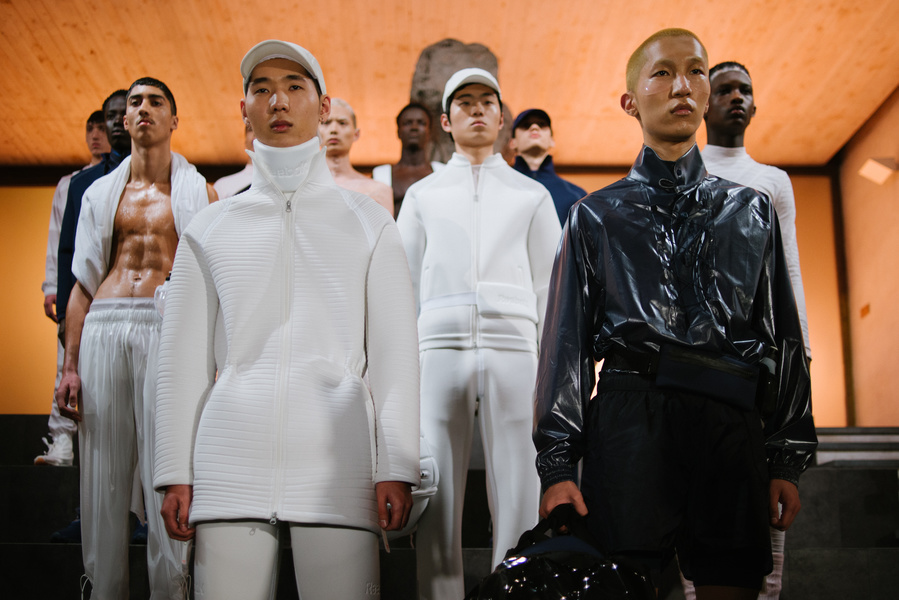 There were headlines off the runway as well. For the first time in ages, Pitti Uomo's street style seemed to be influenced by emerging trends in New York and London. Gone were the dapper fellows in brightly colored suits with fedoras and neon pocket squares. They were replaced with men who seemed to be equally influenced by business casual workwear and streetwear.
For those men who still dared to wear suits, their choices were rooted in neutrals: pale blue two-pieces topped with stone peacoats, navy topcoats layered over grey turtlenecks, plaid blazers paired back to navy trousers. This year's breed of well-dressed gents was less focused on being photographed and more concerned with looking good on their own terms.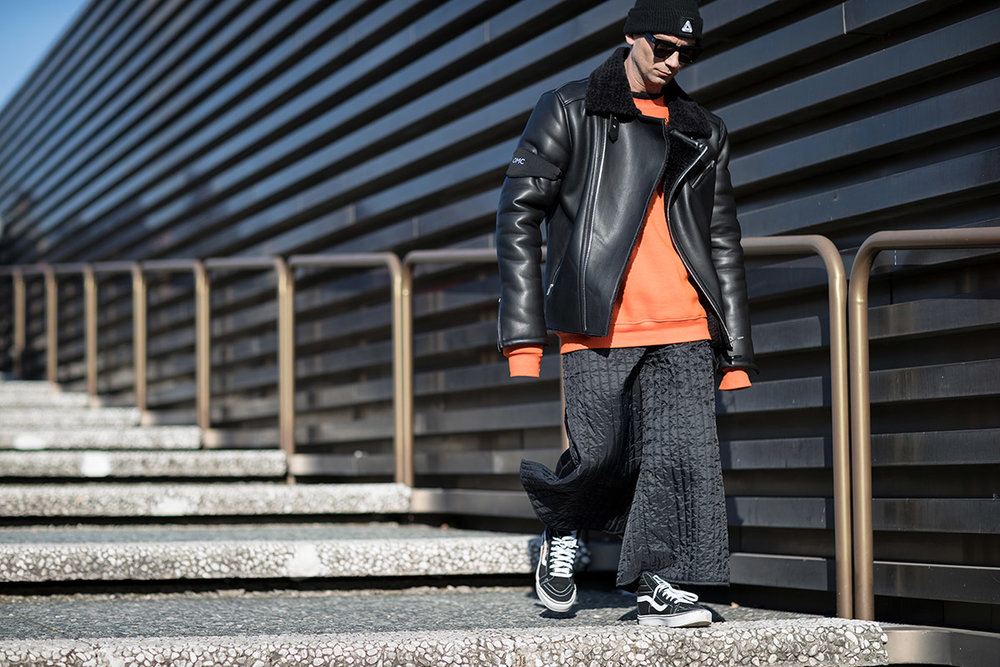 However, streetwear had a much stronger presence than past seasons. Bomber jackets, longline t-shirts, denim jackets with Sherpa collars and hoodies were just as prominent as blazers. It was a unique phenomenon for Pitti Uomo which has almost always been the exclusive playground of the dandy.
If Pitti Uomo 91 is any indication, the following year of menswear (and the remaining men's fashion month), will be less focused on formality. Streetwear's influence will continue to seep into all aspects of menswear. Italian men are still some of the best dressed in the world. But now, it seems the major fashion hotspots are all turning to the same page of the fashion playbook.