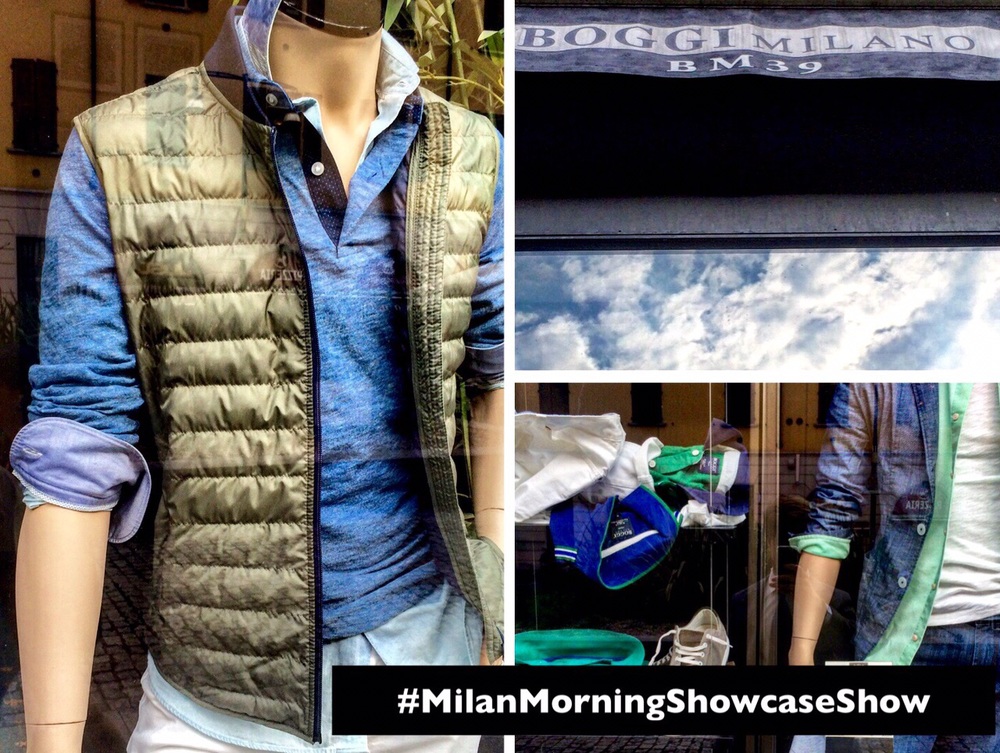 The showcase we chose for Milan Morning Showcase today is Boggi's.
Impact: this window is definitely thinking about a weekend at the lake or the sea, ranging from all shades of blue, with touches of white and green water: for a Friday in June, the timing is perfect.
Originality: while remaining true to a traditional line, this time Boggi nod to casual, with a new look faux-creased that will appeal to a slightly younger audience than usual.
Perceived quality: the tissues appear comfortable, fresh, quality. Perhaps the only smear is the pole stacked a bit 'messy.
Product: Boggi has managed to bring the usual quality of its leaders even in clothing for leisure, even if the leaders purposefully messy, a little bent and a little not, could send a different message.
Consistency: everything in this window follows the traditional line of the brand, and despite the approach a little clumsy in detail with the casual, for us it is promoted.