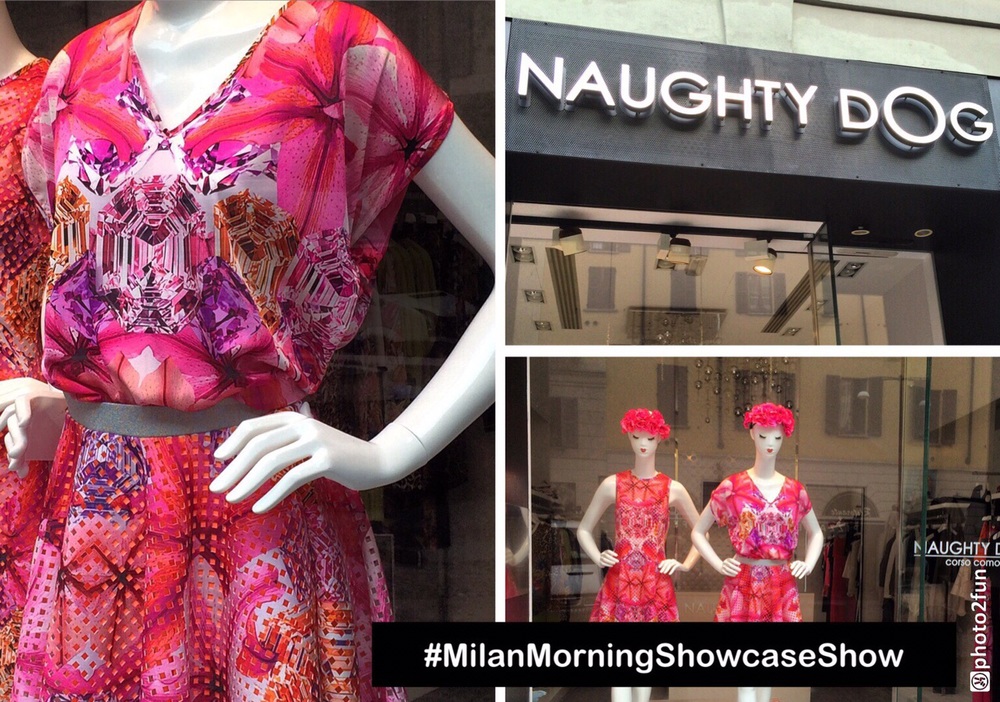 The showcase that we chose for Milan Morning Showcase today is to Naughty Dog, in Corso Como 11.
Impact: Naughty Dog is a young brand and it proudly shows: you cannot notice the bright colors of these dresses, the bold combinations and optical patterns. Inspired by the it girl of Los Angeles, the garment worn by these two dummies staring at you with the hands on hips will appeal to all women who want to feel always a little in California.
Originality: the two designers and creators of the brand, Simona Guarraci and Laura Pizzi, aimed to bring in trendy shops a casual and sporty chic product, personalized and enriched with precious details. And, in our view, they have fully succeeded.
Perceived quality: the soft tissue falls, forming large creases and giving the idea of comfortable garment, pleasant on the skin as well as good looking.
Product: boldness and imagination of the design makes these leaders, traditionally casual, worn 24 hours a 24, maybe also on stilettos.
Consistency: everything in this window tells us about the history of the brand, and its vibrant colors are really hard to forget.