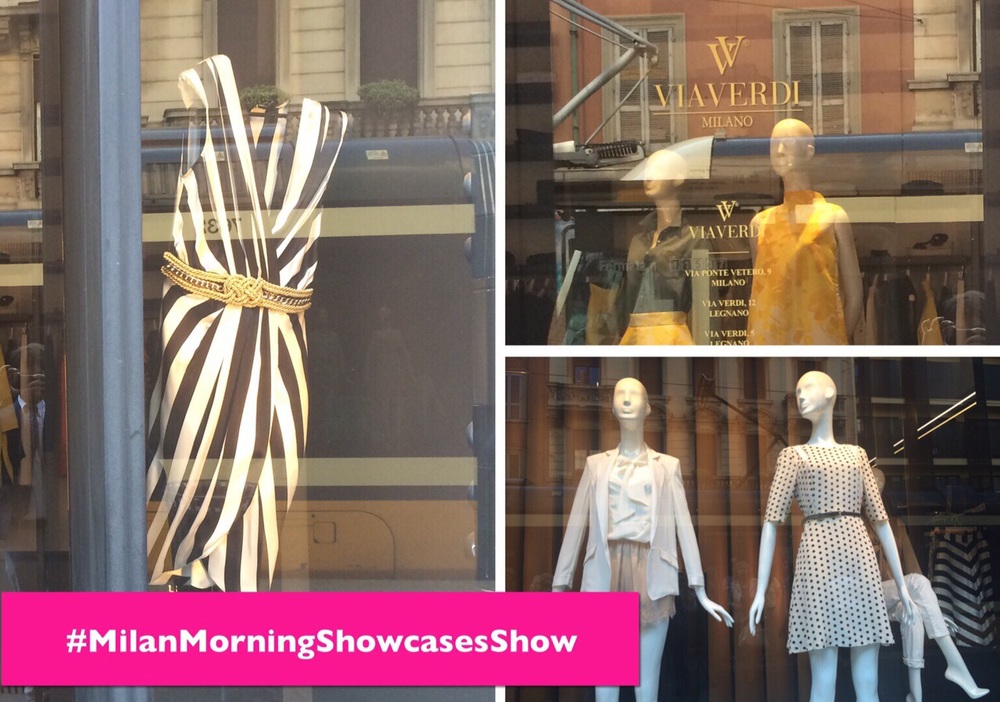 For this Monday we chose the showcase of multibrand boutique Via Verdi.
Impact: young, clean, attractive: in three words, our first impression in front of this window.
Originality: the black and white stripes, the bon ton dress with polka dots, yellow saffron, blazer paired with satin shorts: Via Verdi did not miss a beat and offers the strongest trends of the season.
Perceived quality: the dark background highlights in a pleasant light colors of the garments. The set up is minimal yet sophisticated and the height of the product for sale.
Product: the brand for sale in the boutique Via Verdi are medium-high, adapted to life every day but of quality, elegant but not too formal and fashionable without being too break.
Consistency: It is not easy to propose many brand and maintain its own well-defined identity. Via Verdi succeeds, choosing to focus on elegance and quality rather than on the wonder.