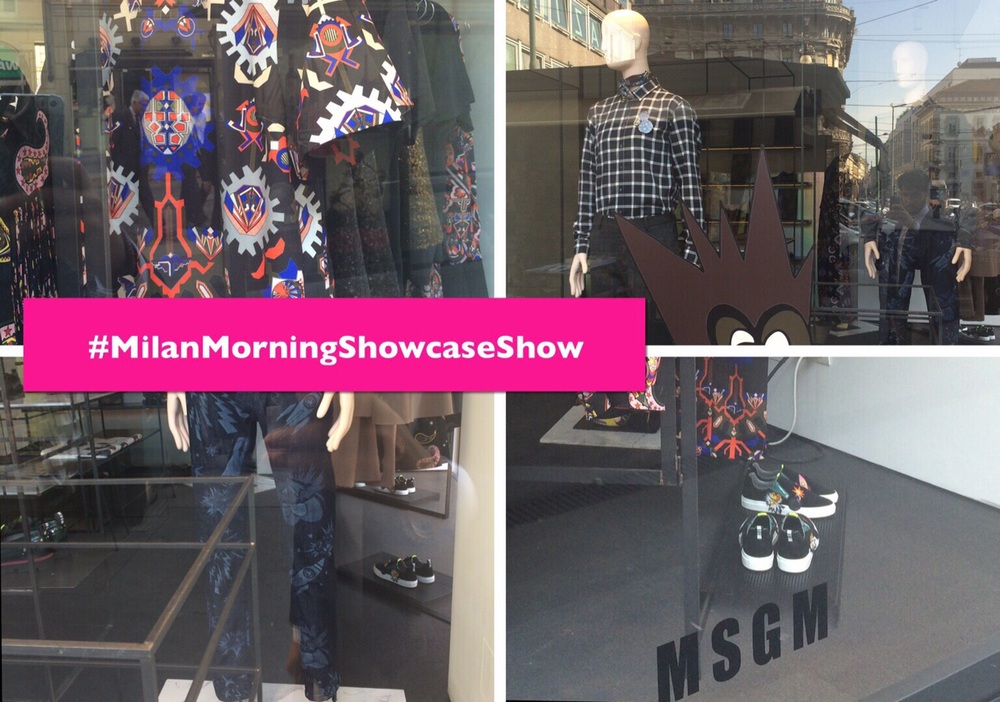 Today we chose MSGM, the brand was born in 2009 from an idea of assimo Giorgetti in collaboration with the Paoloni Group.
Impact: MSGM has a strong ability to recognize emerging trends and reorganize various inputs derived from indie music or contemporary art. For this, its window does not go unnoticed.
Originality: The Aztec prints or geometric ones, even on the shooting trendy slip-on, stand out for their saturated colors, combined together so bold on dark.
Perceived quality: the installation refers to the windows of the luxury boutique, suggesting that the product is aimed at a target audience of young cool and very careful about the quality of what they wear.
Product: Massimo Giorgetti refuses classic colors and palettes typical summer and offers very dark tones, referring to the street style of the most famous music festival.
Consistency: transgressive but consistent with their identity: this is just a showcase MSGM.