Still fighting any conformist behavior since the late Nineteenth century, bohemian style is still rocking in Alexander McQueen AW17.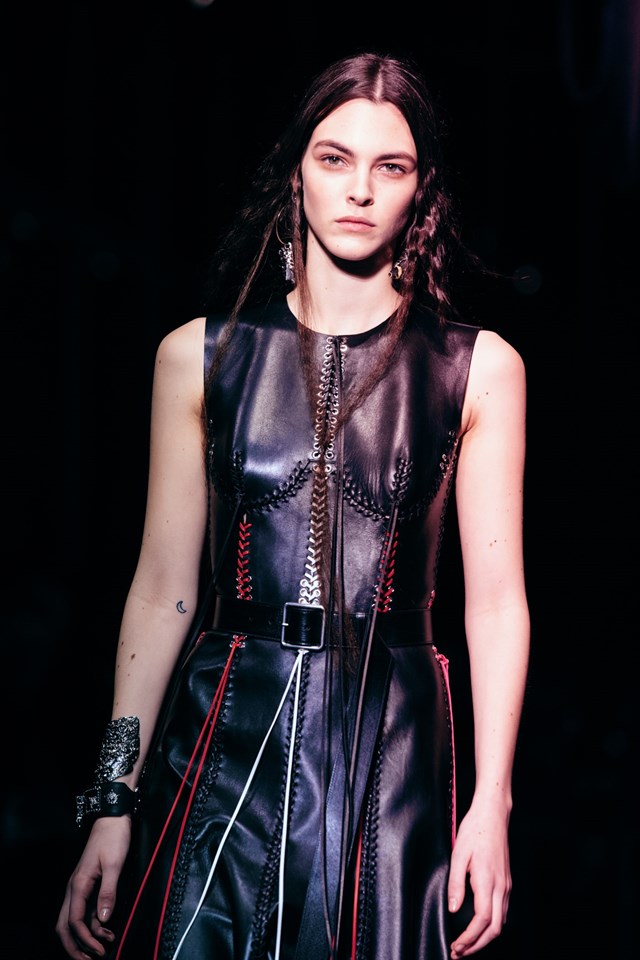 The protagonists of this alternative lifestyle, made famous in 1851 by writer Henri Murger with his renowned work of art Scènes de la vie de bohème, were first of all musicians, painters, models and timewasters.
The peak of success of this lifestyle occurred in 1896, when Puccini presented his opera and established a stereotype. Since that moment, the bohemian lifestyle background was set among salons, garrets and bars of Paris, where artists and men of letters were sipping absinth. Charles Baudelaire, Gustave Flaubert, Henri de Toulouse-Lautrec, Arthur Rimbaud, Paul Verlaine, Edgar Degas were only some of the most famous bohemians.
The bohemian style had lots of different shades within the literary, artistic and counterculture historic movements: for example, we can mention the Beat Generation. In the early 2000s this style has been associated mainly with Kate Moss that, in some occasions, showed a clothing style that was particularly influenced by the bohemian and hippie styles.
For her AW17, Sarah Burton got inspired by the Cornish folklore to celebrate the woman as a pagan goddess, dressed in sparkling embroidery and fringes that resemble votive ribbons on a Wishing Tree.