On the occasion of her SS17 couture show, Iris Van Herpen distorts reality creating optical illusions with high-tech materials and kinetic art, creating a Sci-Fi effect with similar models in a team replicants.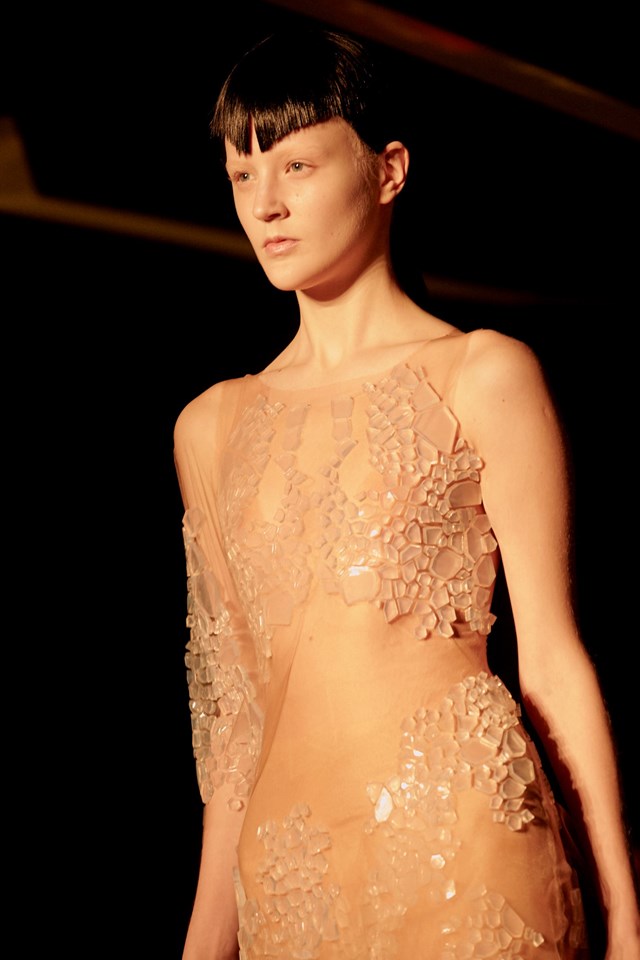 Science fiction, is not just a literary or film genre. Sci-Fi imagery plays a new vision of the world that exceeds the boundaries of gender, and passes from literature, cinema and fashion.
Futuristic visions of the world, technological scenarios or fantastic alternative realities of the past, the present, the future have always been the subjects of the genre science fiction. But often these suggestions came from the clothes of the walkways, to prove the contamination between art forms.