Lace is unquestionably predominant in Dior Couture SS17 by Maria Grazia Chiuri.
The ex-Valentino designer takes her inspiration from a journey into a forest full of spells and mythological creatures, something between Alice in Wonderland and Shakespeare's imagination.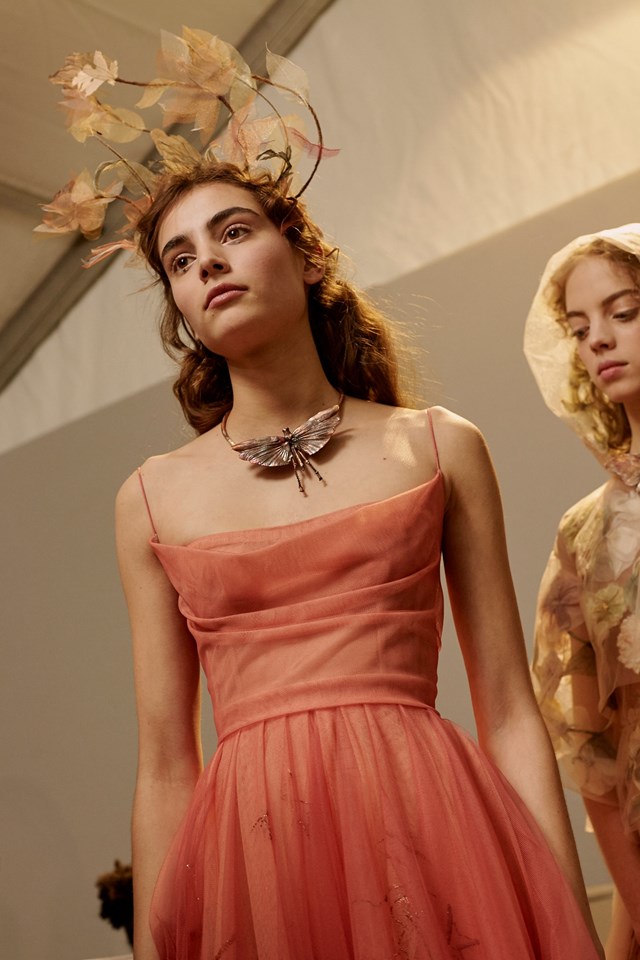 Napoleon made the lace mandatory to wear at his court.
Also known as "crochet" and "tatting", there are two technical categories of lace: needle lace (derived from embroidery), and bobbin or pillow lace (where the thread is wound around the bobbins and then woven over a drum-shaped cushion).
Lace made its first appearance in late sixteenth century in Venice (needle lace) and Flanders (bobbin lace), spreading then to France, Britain, Spain and Switzerland. Finally, in nineteenth-century in Nottingham, England, the first lace machines were invented.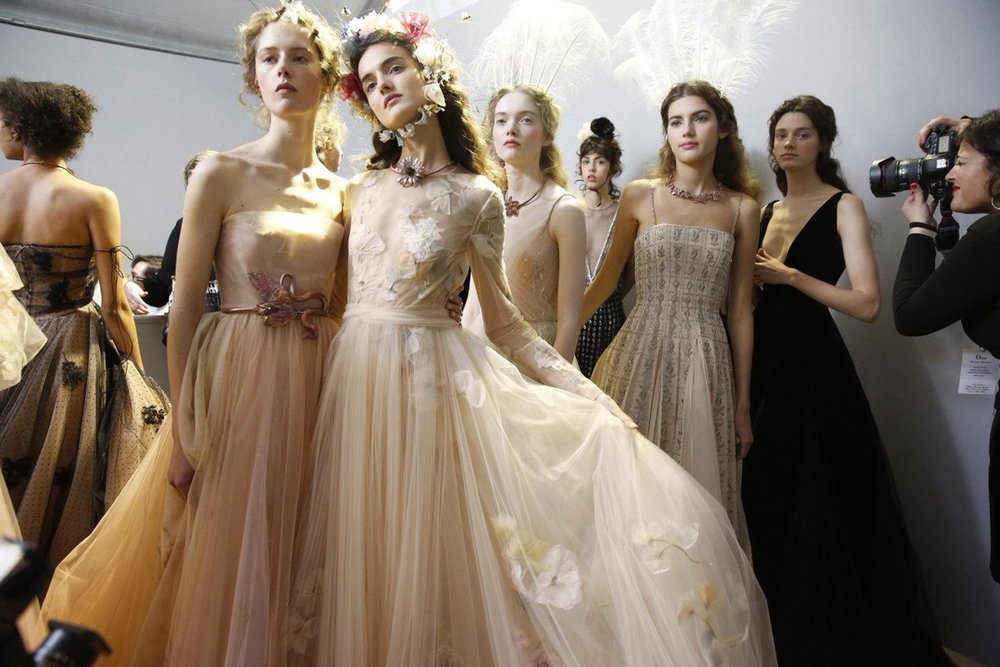 Traditionally, the fabric's transparency was created by drawing on the threads on a linen base, then the machines embroider directly onto a light mesh structure.
Even if lace was also used in men's clothing in the eighteenth century, in the nineteenth it became an exclusively female fabric – and has never gone out of fashion: each designer who used it, managed to create something different and new.