Viktor & Rolf made patchwork great again for the debut of their SS17 haute couture collection.
Born as a technique for recovering materials, over the years patchwork has become a real style, enhancing the artistic skills of its creators. The name patchwork means "work with patches" or "made in square", and indicates a cloth created by combining different squares of fabrics, often in mixed patterns, creating a game of colors and forms.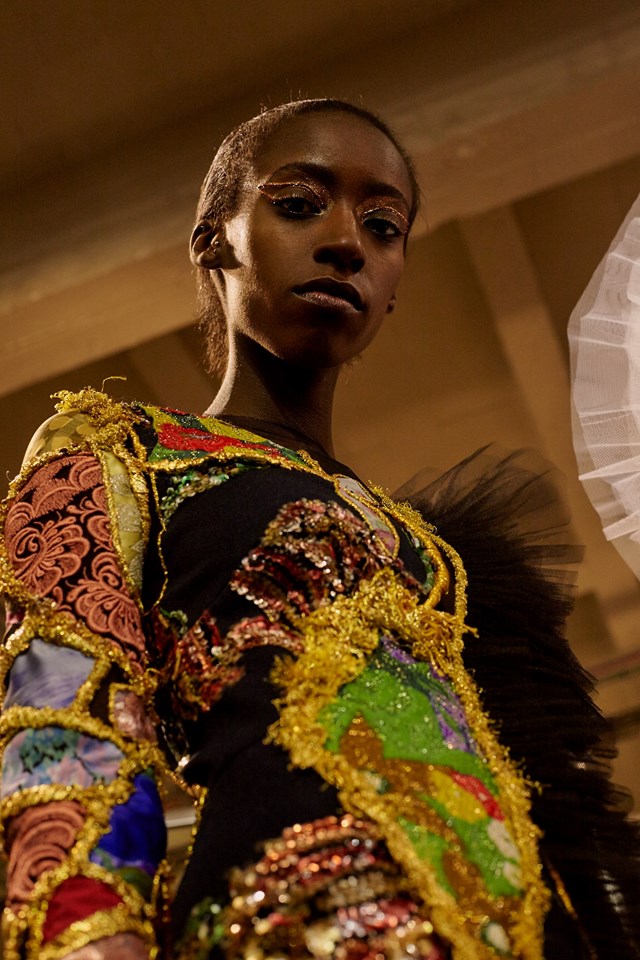 Patchwork is usually geometric, where each block has its own name and its own story: for example, the definition Applique indicates all the artifacts with overlapping fabrics that form particular designs. Baltimore style is similar, but includes patterns named after the city in which they were drawn for the first time (often decorated with fruit and flowers).
A little skin, a bit of floral print. A strip of fur, an insert in solid colors. A piece of neoprene, a corner of silk. Draping here, a revival there. Modern patchwork are made by cutting and sewing, supporting patterns that seem crazy, different pieces of fabric. They follow the inscrutable logic, vertical or diagonal trajectories completely unpredictable.Yet nothing is left to chance, and everything comes together in the most original kind of luxury.