It may be printed on fabric, leather, pony skin, whatever: leopard still remains the most enduring trend of the recent years, and also the most reinterpreted and presented on the runways of many designers.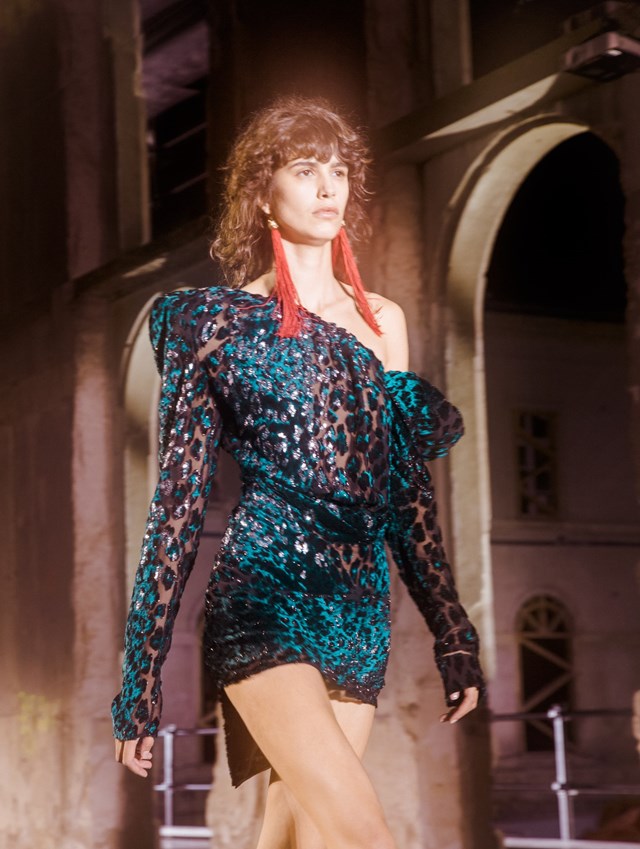 Leopard, the real thing, was worn for the first time in 1925 by the american actress Marian Nixon, strolling with a living leopard on a leash. Later, in 1930 circa, leopardskin jackets appeared in the ateliers of Barone Christoff von Drecoll and Jeanne Paquin. Then, in 1947, Christian Dior first used leopard as a printed patter for a dress and an evening gown in his spring-summer collection.
In 1951 the MGM costume designer Gilbert Adrian created a dress in leopard-print lamé. In the same years, Balmain made a total look in fur: wearing leopard was synonymous with great sophistication and elegance.
In the '60s the leopard cloak coats turned quickly into into tiny double-breasted jackets or little coats, sometimes even in faux fur.
From 1964 Yves Saint Laurent, who took over from Christian Dior to oversee the fashion house, continued to use leopard print and included it in his YSL collection, which became famous for his long chiffons, jackets and the unforgettable sequined coat.
Leopard print was also responsible of the success of Roberto Cavalli in the 1970s, and was used in inlay patchwork by Christian Lacroix in the '80s. Again, in the early '90s, it became a a sign of recognition of Dolce and Gabbana, as leopard is a symbol of sensuality, of sexiness.
Used and abused over the years, sometimes leopard print has been interpreted badly, with cheap fabrics and vulgar shapes and for this reason it is now often considered sexy and not chic. But this is totally untrue. The strength of leopard lies in the surprise it creates when paired with classic pieces, breaking the rules of conformism.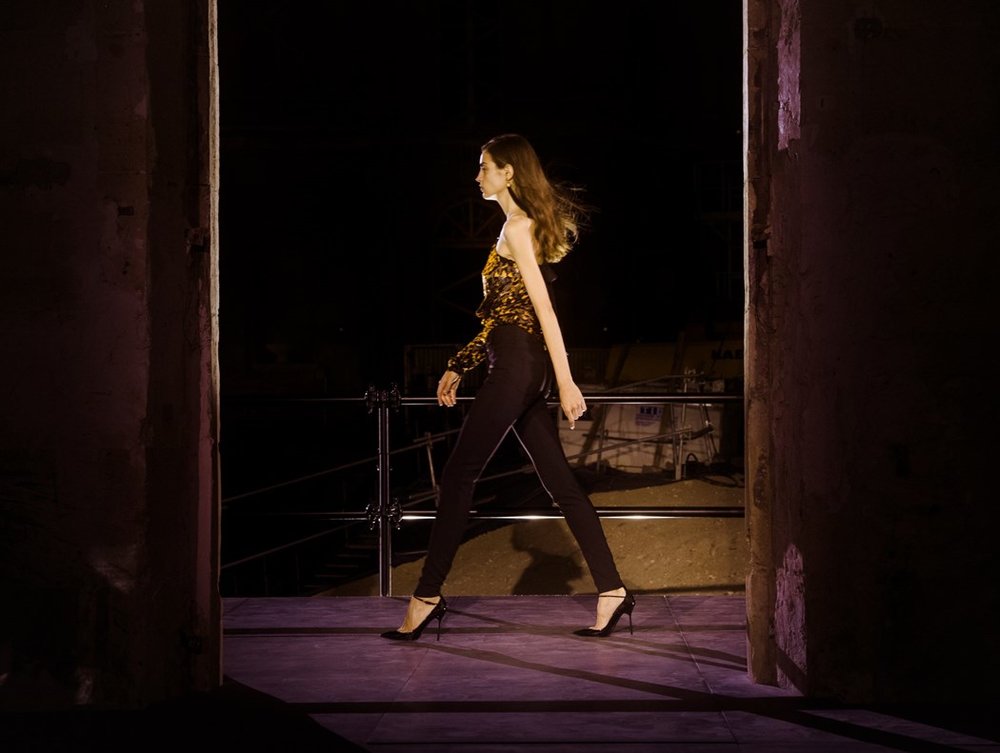 When Hedi Slimane, the designer celebrated for bringing a musical subculture-inspired new aesthetic to the house, left YSL after three and a half years, Anthony Vaccarello, formerly of Versus Versace and his own self-titled label, began this new chapter as his successor at Saint Laurent by wiping the Instagram account of the Maison of all traces of Slimane.
Now, Vaccarello has staged his inaugural ready-to-wear show featuring fabrics like leather, vinyl, velvet, lace and lurex.