The first public appearance of white shirt was in 1793 at the Salon in Paris, worn by queen Marie Antoinette in portrait: far from the royal etiquette, both the portrait and the style caused a scandal.
In the 19th century it was embellished by bouffant details, and by the end of the century it became a status symbol, worn by those who didn't work and couldn't stain its whiteness.
In the Forties, the stars of Hollywood made the white shirt a trend: in 1938 Katharine Hepburn wore it in Holiday, then came Ava Gardner, followed by ice-cold looking Lauren Bacall. In the Fifties Audrey Hepburn made the shirt with rolled sleeves and lifted collar iconic, hanging around with Gregory Peck as the princess of Roman Holidays.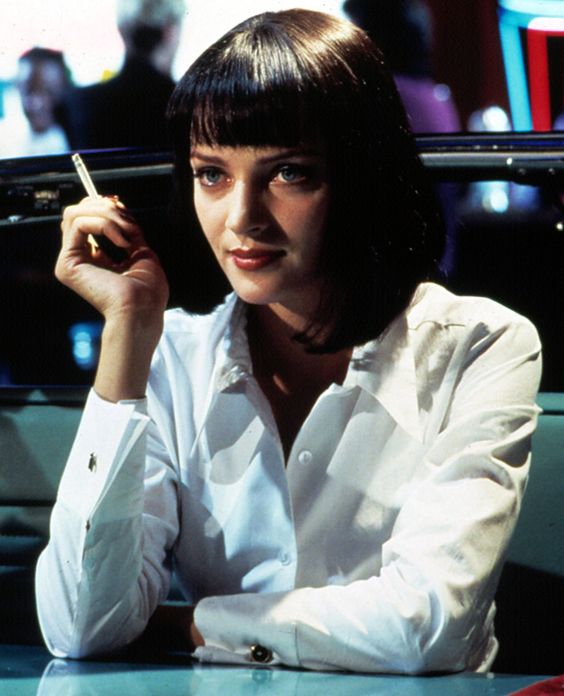 In the Sixties the white shirt turned into an androgynous piece as an unaware feminist manifesto. In a 1967 shot, Twiggy wore a pinstriped suit, a white shirt and tie. But among all the pictures that made the history of the white shirt, Robert Mapplethorpe's black and white portrait of Patti Smith, the cover of her first album, Horses, is legendary. So in the Seventies, even Marlene Dietrich and Katharine Hepburn gave their personal interpretations of the androgynous appeal of white cotton.
In the Eighties, a masculine-yet-sexy version appeared, thanks to Kim Basinger in Nine ½ Weeks and another movie, Dirty Dancing, re-launched the trend of the tied-up white shirt. The Nineties came, and the shirt went ovesized: worn by Julia Roberts in Pretty Woman and paired to cigarette pants and ballerina flats in Pulp Fiction by Uma Thurman. The point of view progressively became anarchic: all the nine top models on the 100th anniversary cover of Vogue US wore the same GAP shirt.
Artists, creative and communication experts took the white shirt as a paradigm of minimalism, manifesto of the trend which simplified, cleaned and reduced, an exhausted reaction to the exaggerations of the previous decade.
There's nothing like a white shirt to show the character of the one who wears it.