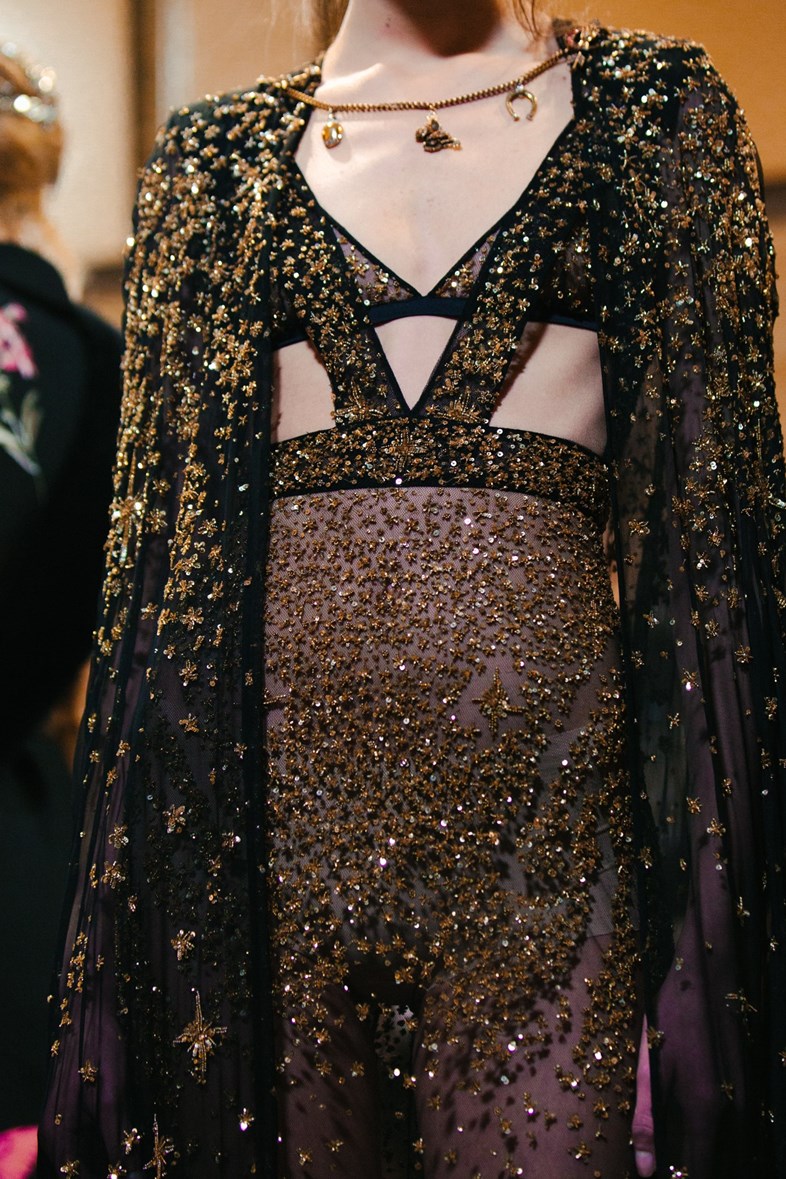 Every true diva, at some point, dress herself in pure gold.
The first one was Theda Bara, starring Cleopatra in 1917 and wearing a scandalous golden two-piece lingerie set. Then, in 1931, a young Joan Crawford seduced Clark Gable with a very flapper golden dress in Dance, Fools, Dance.
The following year, Greta Garbo starring the spy Mata Hari wore a scanty costume made of gold foils and gems, while in 1934 another Cleopatra, Claudette Colbert, wore a wonderful kitsch-deco long lamé dress by costume designer Travis Banton.
In '37 Banton will once again dress in gold and gems another diva: Marlene Dietrich for Lubitsch's fascinating Angel. The following year, Katherine Hepburn will fall in love with Cary Grant in Bringing Up Baby, movie in which she wore a long day dress in gold lamé.
In '53 Gentlemen Prefer Blondes, one of the most famous musical comedies in the history of cinema, gave viewers a vision of Marilyn Monroe in a completely pleated gold-laminated dress with sleeves.
In '55 Grace Kelly starred To Catch a Thief with Cary Grant, directed by Hitchcock; a movie for which she traveled to the French Riviera and met her future prince. In this movie, Kelly, still an actress, wears a wonderful eighteenth century inspired dress completely in gold.
In 1958 Sophia Loren wore a long and very tight golden gown in Shavelson's Housebout, while another Italian actress, Gina Lollobrigida was wearing in the colossal Solomon and Sheba a golden brasserie combined with odalisque skirt, which quite recalls the sinful outfit worn by Theda Bara.
In '63 the colossal Cleopatra was released in theaters, starring Richard Burton and Elizabeth Taylor, covered in gold and unforgettable. The following year, 007 Goldfinger was released. Even if in this case we can't really speak of golden gowns, by how could one forget about Shirley Eaton's lifeless body, naked and completely covered in golden paint.
In the early '90s, with the release in theaters of The Godfather: Part III, ends one of the most famous and successful sagas ever. For the occasion, Francis Ford Coppola chose to entrust her own daughter, the successful director to-be Sofia, with an important role. How to forget the beautiful golden skirt she wore while dancing with her father Al Pacino, and the evening gown in gold chiffon for the night at the opera.
In 1998 we had wide range of gold dresses in movies, starting from the sumptuous and sober costumes of Elisabeth, for which Cate Blanchett was nominated for an Academy Award for the first time, even if the golden statue will be handed, the following year, by Gwyneth Paltrow for her portrayal of Viola, in Shakespeare in Love.
Finally, in 2007 Nicole Kidman portrays the ambiguous Mrs. Coulter in a body-tight and semi-see-through gold dress in the adaptation of The Golden Compass, of course.